Saturday, June 8, 2019
9:00 am - 1:00 pm
Fellowship Hall, 800 Burnhamthorpe Road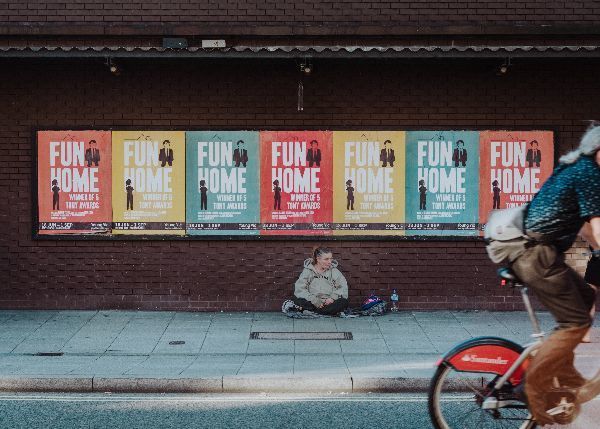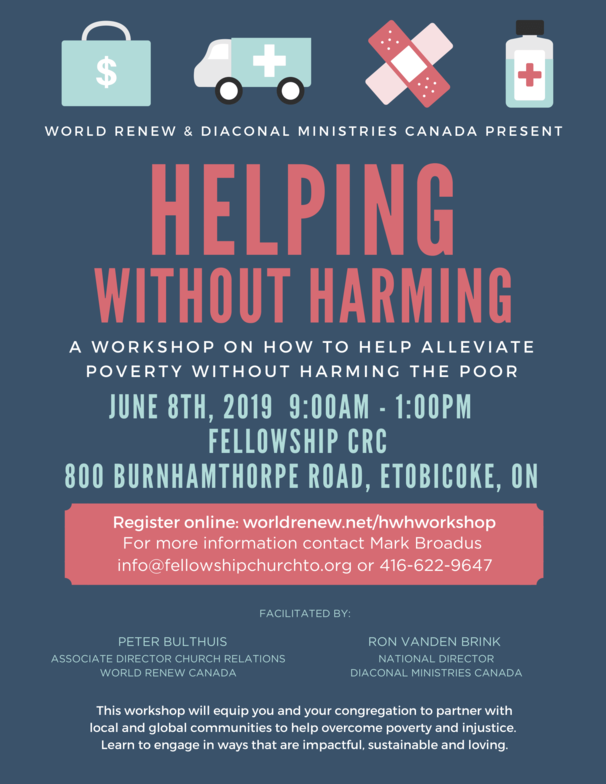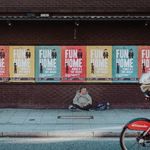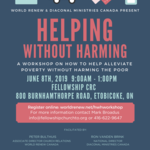 World Renew and Diaconal Ministries Canada, in partnership with Fellowship CRC, invite you to this "Helping Without Harming" Workshop to become equipped to engage God's world globally and locally without harming others or yourself.

Collaborate with others and discover how food banks, deacon funds, short-term service trips and other benevolent activities can be more impactful and meaningful. Featured workshop leaders include Peter Bulthuis, Associate Director Church Relations World Renew Canada and Ron Vanden Brink, National Director Diaconal Ministries Canada. Refreshments will be provided. Registration is free, seating is limited; please register today at worldrenew.net/hwhworkshop. We look forward to seeing you there!