Wednesday, November 13, 2019 Next Date
9:30 - 11:30 am
Fellowship Hall, 800 Burnhamthorpe Road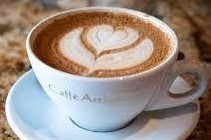 Ladies, join us for a great study of the Parables of Jesus. Coffee and snacks are ready at 9:30, and our study begins at 10am. Join your neighbours of all ages in this wonderful time together! New members are always welcome at Coffee Break!