Tuesday, February 25, 2020
5:30 - 7:30 pm
Fellowship Hall, 800 Burnhamthorpe Road
This event has already occurred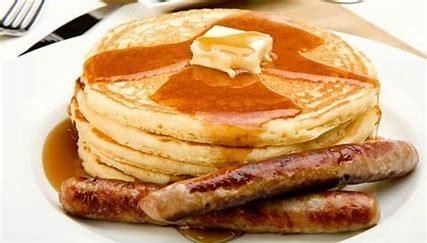 Pancake Tuesday this year will be Tuesday, February 25th. Even if you have never celebrated it before, please come and join us for a hot, delicious dinner of pancakes and sausages! Dinner will be served from 5:30 to 6:30pm, so plan to arrive anytime during that hour. We'll be all done by 7:30.

Everyone is welcome at this dinner, which will be held in the church hall at 800 Burnhamthorpe Road, Etobicoke. This is a free event. We will be accepting donations; 100% of donations received will be used
to sponsor a refugee family from Burundi. For further information, call us at 416-622-9647, or email us at [email protected] Come as you are, and come hungry!

Note: Food allergies? Gluten free diets will be accommodated. Please let us know about other allergies.