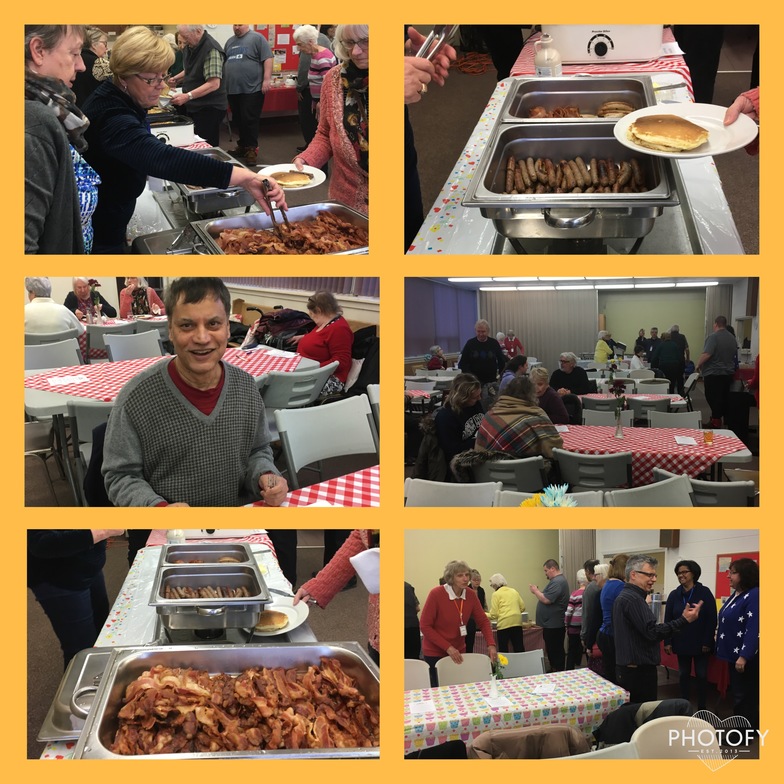 WHAT A FUN EVENING!!
Thank you to our volunteers and guests from our Burnhamthorpe Rd/Etobicoke Community.
Hungry attendees at our Free #Pancake Dinner received as many fluffy pancakes with real maple syrup as they could eat, sausages, and a drink. Volunteers spent the evening in the kitchen flipping over 300 pancakes!